Welcome!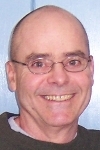 Have you ever wished for more thorough work in your body's key central areas when you've received a massage or bodywork session? Do you have any stiffness, tightness, discomfort, or pain here that you would like to lessen or alleviate? Are you open to having more awareness and vitality in your core? My comprehensive, three-dimensional, muscle-specific approach focuses on the many muscles related to the core and centered around the pelvis: those of the pelvis itself as well as those of the hips, thighs, low back, and abdomen - most of which attach at the pelvis.
I use a variety of techniques in my practice (see my About Me page) and the speed, rhythm, and pressure levels will vary depending on how you are best able to relax into the work. These techniques can be applied either with or without oil, depending on your personal preference and session goals.
If oil is used I apply it judiciously so that you don't feel overly oily afterward, while non-oil work is appreciated by those who must return to work or have a social engagement after the session. In addition to the typical front and back approaches I often incorporate side-lying positions for better access to certain muscles, and include stretches where appropriate. I work the deepest muscles, yet nothing is ever forced or imposed, and boundaries are always respected.
Of utmost importance to me is the creation of a non-judgemental space in which you feel safe, comfortable, and supported. It is in this kind of environment that your body has the best chance of creating and supporting positive change. It's not always easy to entrust our bodies to others and I will do my best to give you an experience that is warm, engaging, respectful, and effective.
My clients are men of all ages, shapes, sizes, and fitness levels. Some have physical issues or pain, some come for maintenance or to de-stress, and some come for the pure pleasure of skilled touch. All are welcome.
Explore my webpages and don't hesitate to contact me if you have further questions.
A note about session lengths: I offer 60 and 90-minute sessions and often new clients ask me which would be the most appropriate. If there are reasons on your end for choosing a particular time then no discussion is needed, and I will work with the time we have. Otherwise, this can best be decided at the time of scheduling as we discuss the details of your visit. It's a surprise to many first-timers that comprehensive massage and bodywork for the pelvis, hips, thighs, low back, and abdomen can easily take a full 90-minutes, giving each area equal weight. If any areas need particular attention because of some physical issue you're having it may be useful to give that area more emphasis, and less elsewhere.
60-minute sessions can include all of the pelvis, hips, thighs, low back, and abdomen less comprehensively than a 90-minute session, or they can be just as thorough but in a more targeted way. For example, I have clients that ask that most of the attention be given to the low back and pelvis, or for a session focused on the pelvis, pelvic floor, and abdomen, or one with emphasis on the thighs and hips. Always let me know what your priorities are and we'll compose a session with that in mind.